SmartPath Technologies has some of the most experienced SQL database experts anywhere in Kentucky, Tennessee, Missouri and Illinois. We offer SQL development, but we also specialize in the repair and recovery of your database and SQL applications in emergency situations.
We also consult  on backup and compression strategies for SQL databases, including proactive management of the SQL servers.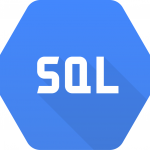 Our expertise allows you to increase the value of your SQL Server database. This happens through design and support of the database server itself, supporting application developers and developing data warehousing and reporting solutions.
With Microsoft SQL Server from SmartPath Technologies your business will receive:
SQL Analysis Services – providing an integrated view of all business data
SQL Integration Services – a platform for developing data solutions without having to write a single line of code
SQL Reporting Services – we will deliver relevant information and statistics across the entire business
Easier Integration – share data across multiple platforms, applications, and with multiple users.
Call 270-205-4709 today to get more info or submit the contact form below.