Email has become the way to communicate with business and your employees, but it is a target for SPAM, viruses, phishing, and other malware. We make it easier to keep computer networks safe and secure and speedy and computer users happy and productive. Studies show that users can spend and average of 28% of their work time on email.
With Email management services, we host your email, set up usernames with passwords, and configure your user's computer. We will also set the email accounts to the amount in volume that is needed for an individual.
Secure your email – stop SPAM, viruses, worms, and other email-borne malware BEFORE they arrive in your

inbox

Preserve and access emails more easily – online archive of all inbound and outbound filtered messages with attachments and flexible search features
Enhance operational efficiencies – offload massive storage requirements

from

your server
Make search easier – with full email indexing and seamless access to records
Reclaim bandwidth – for business activities instead of storing and processing spam emails.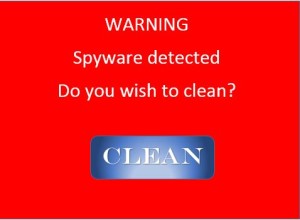 Call us and we'll come to your office and run a series of diagnostic tests to find hidden problems, viruses, and other computer nasties causing your PCs to run slow, freeze up, and cause problems. We will:
Run a virus, spyware and malware scan
Check critical firewall and security settings
Check the integrity and reliability of your data backup
Look for fragmented data, corrupted registry files, and unnecessary programs and services that would slow down performance
Check security updates and patches
Spam Facts
1. The First Documented Network Spam
The first documented network spam was sent in 1978 by Gary Thuerk. It was an ad describing the availability of a new Digital Equipment Corporation computer. The ad was sent to 393 ARPANET members.1 The first spam was sent in 1978 by Gary Thuerk, for and ad describing a new Digital Equipment Corporation computer. To see a sample go to http://www.templetons.com/brad/spamreact.html
2. Is Spam Illegal In the US?
In some states it is illegal to send spam. Kentucky, however has not enacted legislation relating to unsolicited bulk or commercial e-mail. http://www.spamlaws.com/state/ky.shtml
3. How Much Does Spam Cost Us?
Try out the calculator on our page to see how much spam is costing your business. 94 million spam messages are sent out daily, these pitches accumulate. In fact, it turns out they add up to a $20 Billion cost to society.
4. Spammers Are Often Criminals
Some Spam attempts to capitalize on human greed whilst other attempts to use the victims' inexperience with computer technology to trick them. On May 31, 2007, one of the world's most prolific spammers, Robert Alan Soloway, was arrested by U.S. authorities. Described as one of the top ten spammers in the world, Soloway was charged with 35 criminal counts, including mail fraud, wire fraud, e-mail fraud, aggravated identity theft and money laundering. Lombardi, Candace. "Alleged 'Seattle Spammer' arrested – CNET". News.com. Retrieved 2013-09-03.
5. Is Spam Legal Anywhere?
Bulgaria is the first country to legalize spam.
6. The Origin of the Term "Spam" for Unwanted Electronic Messages
Spam as a term for unwanted messages is thought to come from a famous sketch on the comedy series "Monty Python's Flying Circus". Acronyms for spam are believed to be false etymologies.
7. The Word "Spam" Is in the Dictionary
In Merriam-Webster dictionary "e-mail that is not wanted: e-mail that is sent to large numbers of people and that consists mostly of advertising."
8. Where Does the Most Spam Come From?
Cisco Systems did a study in 2011 that shows India was the top at 13.9% and the USA was number 8 with 3.2%
9. Spam Pre-dates the Internet
19th Century Western Union allowed telegraphic messages on its network to be sent to multiple destinations.
Thanks for the list: author Brightbulb. : http://www.brighthub.com/computing/smb-security/articles/42030.aspx