Great Customer Service as well as Knowledgeable Techs

SmartPath Technologies provided us with a smooth and efficient transition from our old hardware to our new hardware. The SmartPath Team navigates the challenges of keeping our technology in tip top order and functioning, they are always there when we need them and answer our questions as soon as we call! Customer service is important to us, and with SmartPath we have great customer service as well as knowledgeable techs who are available 24/7.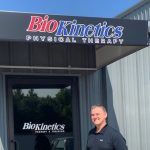 Rob Caturano, Owner
BioKinetics Physical Therapy
SmartPath Creates Customized Solutions For Our Office Needs

SmartPath Technologies works with us to create customized solutions for our office needs, and they are always available to help us when we need them.
Laura Taylor, Chief Financial Officer
Paducah Barge
With SmartPath You Get the Full Spectrum of IT Knowledge!

Our day to day operations are highly integrated into our IT structure and any break in the chain renders our system incapable of operation, which makes SmartPath's IT Works Platinum Service a must for our company! SmartPath goes the extra mile, learning the customer and the customer's systems, making appropriate recommendations for both long-term and short-term improvements that bring big results. When considering an IT firm there are many firms with experience in this or that, with SmartPath you get the full spectrum of IT knowledge!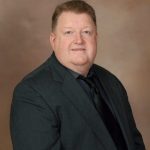 Terry Holler, Production Manager
Estron Chemical
Dependable Service 24/7!

The single biggest benefit of partnering with SmartPath Technologies is a set monthly price with no surprises, plus they have dependable service 24/7! Supreme Auto Sales gives SmartPath Technologies an A+ rating!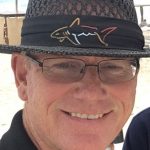 Ed Burge, Owner
Supreme Auto Sales
We wish all of our vendors could provide the same level of service as SmartPath!

We feel fortunate to have SmartPath Technology as our IT partner!  When there is a problem they respond quickly, a live person actually picks up the phone, and they actually work to understand how our computers and network impact our business.  Often times, we don't even know we had a problem – they just see problems proactively and fix them!  I wish we could get the same level of service from all of our vendors!

Nichole Hall, Practice Manager
The Law Office of Brian S. Katz
SmartPath treats me like a rational person, who just happens to not know much about IT!

I like being treated as a rational person, who just happens to not know much about IT. They maintain quality personnel. They understand the whole problem in context, not just fixing the current bug with no regard to how the "fix" affects the system. I am very pleased with the philosophy and business practices of SmartPath!

Tim Ferrell, Director
Marshall CO-OP
SmartPath Technologies lets us focus on our job – not computer problems!

Our business has come to rely exclusively on the team at SmartPath to evaluate our needs and protect our business from an Information Technology standpoint. SmartPath has been extremely valuable to us because it allows us to focus on practicing law rather than struggling to keep up with the latest technology and maintain our computers. We no longer have to worry about keeping up with technology, because they do that for us!

Steve Oliver, Legal Practice Manager
Edwards & Kautz, PLLC
SmartPath is proactive and prevents IT problems before they happen

SmartPath works hard to prevent the IT problems from happening in the first place! They are proactive in analyzing our situation and stopping issues before they occur.

Dr. Charles Bohle, DDS, Managing Member
Bohle Family Dentistry
SmartPath is responsive to problems and quick to fix them!

SmartPath is responsive to our problems and they resolve them as fast as possible. We are very happy and very lucky to have them as our computer people!

Kathy Roland, Office Manager
Paducah Cooperative Ministries
SmartPath is locally owned and operated-they are my IT partner, who has my back!

We love the fact that you are a local business, who takes care of our IT needs. I was "WOW"ed with the fact I could turn the technical computer stuff over to you and know that you have my back. This allows me to concentrate on other aspects of my job. You take the time to communicate and check in with us. I feel like a partner with SmartPath, my computer is critical to the operations of this office.

Debbie Buchanan, Executive Administrator
Marshall County Chamber of Commerce
SmartPath provides exceptional personal service!

I appreciate the exceptional personal service that I always receive with SmartPath Technologies. They are prompt, efficient and friendly service.

Royce Buck, Attorney
Attorney At Law
SmartPath lets us know that we are important to them!

We appreciate the attention given to keeping our computers and software running smoothly.

Gayle Hall, Owner
Calvert City Insurance
SmartPath explains things in a language I can understand-NO GEEK SPEAK here!

SmartPath just finished at my house enabling me to get into office computer. The technician did a great job! He also set up a new printer & installed company update to QuickBooks on my laptop. He explained everything in language I could understand & the instructions are great.
Yvonne Holsapple, Legal Practice Manager
Bryant Law Office
SmartPath contacts us in person whenever we need to talk to them

SmartPath Technologies is prompt in helping with any computer issues we may have. They contact us in person whenever we need to talk to them. They are knowledgeable and have the ability to help us operate at the standard we want.

John Ward, Administrator
Calvert City Hall
Always getting to speak to someone when you call

Since SmartPath has been our IT provider, our computer/network issues are few. I credit this to their daily monitoring of our systems. All of the staff are friendly and helpful at all times, no matter big or small questions or problems. I always recommend SmartPath, because I want others to have the best and that is why I recommend the best.

Tiffany Carlson, Legal Practice Administrator
Law Office of Donald Thomas