LET US HANDLE YOUR HIPAA COMPLIANCE SO YOU CAN FOCUS ON YOUR PATIENTS. MEDICAL PRACTICES ARE REQUIRED BY LAW TO DO AN ANNUAL RISK ASSESSMENT. WE CAN MAKE THIS WHOLE PROCESS EASY AND PAINLESS FOR YOU, HANDLING ALL THE RED TAPE AND COMPLIANCE ISSUES.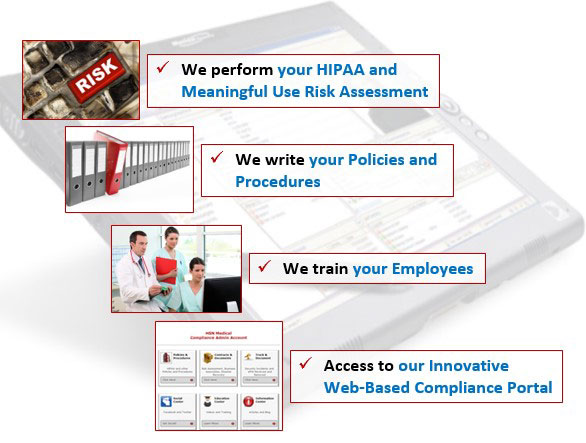 DID YOU KNOW?
Over 100 Million Health Records Were Exposed in 2015, totaling 102,534,980 documented cases with more to be discovered.
Employee carelessness is a huge cause of most HIPAA compliance violations and that is only projected to increase. It is isn't intended carelessness, people are just not properly trained to be complaint.
HIPAA data breaches have climbed 138% since 2012.
Fill Out This Form To Book A Consult