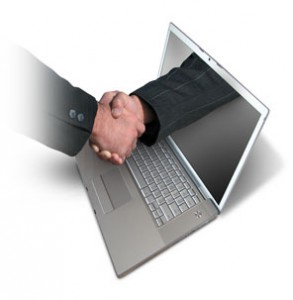 Are you a small business owner in the Tri-State area with a network of 5 or more computers?  Are you looking for a reliable, IT consulting company that can take care of your IT services so that you avoid downtime and lost productivity?
At SmartPath Technologies, we are an advisory service that helps clients assess different technology and methodology strategies and, in doing so, align their network strategies with their business or process strategies.
We deliver the best consulting needs for a small and growing business including: Networking your IT and server-Manage and setup for servers and desktops-security-Containing virus outbreaks with proper antivirus solutions-Cabling for new offices-Additional secure wireless network to connect your network-data backup and data recovery.
We not only keep your systems up and running, we protect you from potential problems down the road and help you plan for expansion and growth. In short, we help you leverage technology to make your business better than ever!
So if you're looking for a dedicated IT consulting firm, that understands your needs, we want to talk to you!
Our principles are
Understanding the personality and expectations of our clients
Helping our clients see the end at the beginning
We advise, you decide what is best for your business
Meeting with clients to determine requirements
Working with clients to define the scope of a project
Planning timescales and the resources needed
Clarifying a client's system specifications, understanding their work practices and the nature of their business
Travelling to customer sites
Liaising with staff at all levels of a client organization
Defining software, hardware and network requirements
Analyzing IT requirements within companies and giving independent and objective advice on the use of IT
Developing agreed solutions and implementing new systems
Presenting solutions in written or oral reports
Helping clients with change-management activities
Even while we're helping you solve your business challenges today, we're thinking about the future – and how we can take you there. Which is what gives you the competitive edge with what's to come.