SECURITY BREACHES ARE HAPPENING MORE AND MORE, DON'T BE THE NEXT VICTIM. LET US HELP YOU.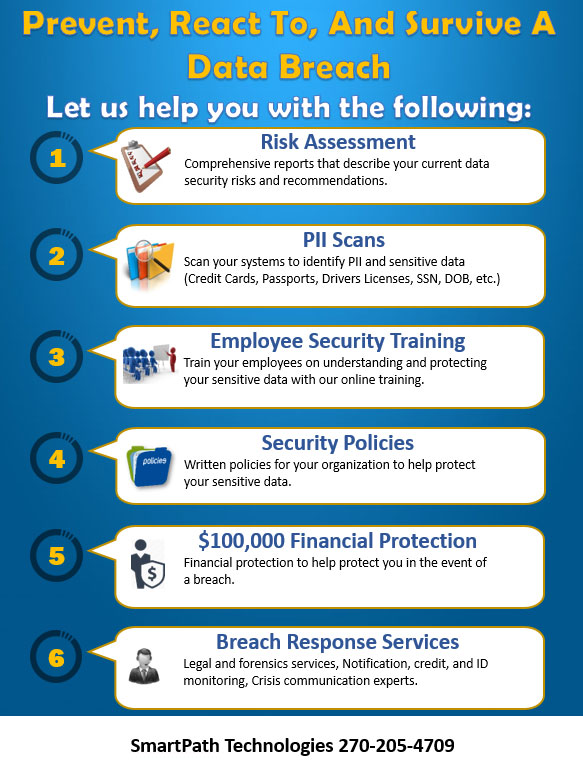 DID YOU KNOW?
MORE THAN 75% OF DATA BREACHES TARGET SMALL AND MEDIUM BUSINESSES, NOT HUGE CORPORATIONS!
THE AVERAGE GLOBAL COST PER LOST OR STOLEN RECORD IS $154, HIGHER IN THE HEALTHCARE INDUSTRY AT $363 EACH.
IN 2015, THERE WERE 38% MORE SECURITY INCIDENTS DETECTED THAT 2014.
ONLY 26% OF GLOBAL ORGANIZATIONS CLAIM THEY ARE PREPARED TO HANDLE A SOPHISTICATED CYBERATTACK.
Fill Out This Form To Book A Consult