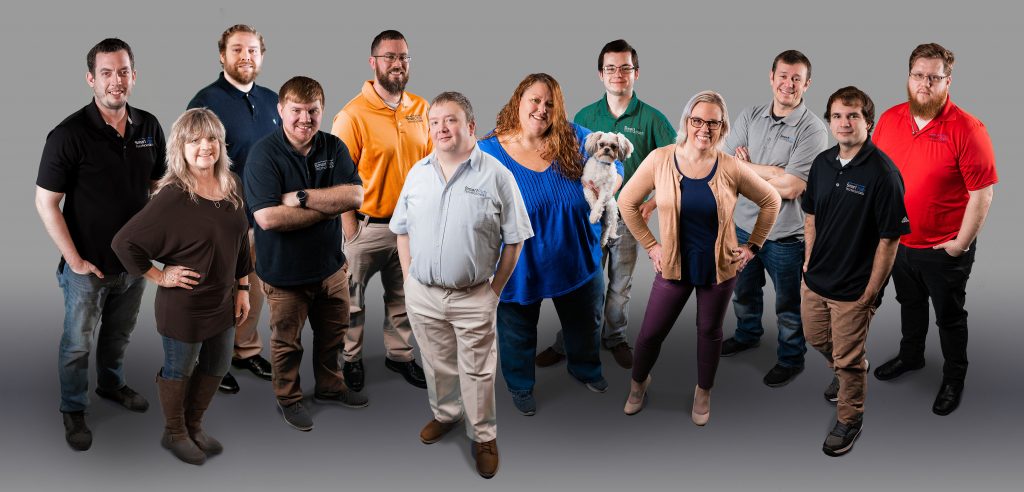 The technicians who work on your network are experienced professionals. They have worked in IT for many years and have each achieved their own qualities and merits. This unique combination of qualities enable us to develop solutions "outside of the box".
We strive to surpass our client's expectations. With proven methods and tested practices, we ensure your technology works for you while keeping a watchful eye on your overall cost and downtime. We provide fast, responsive solutions to whatever problems may arise.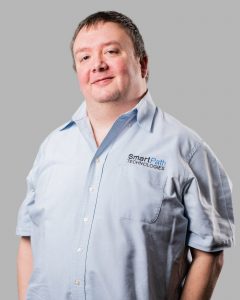 Willie Kerns
President CEO
Willie Kerns has been working in the computer support and IT industry for over twenty years, and has owned a computer consulting company since 2000. Willie has obtained certifications from CompTIA, Microsoft, and Cisco Systems, and spends over 100 hours a year performing continuing education. He and his wife, Kristy, formed SmartPath Technologies in 2008 to serve the technology needs of the business community in the four state area. With a customer driven focus, Willie has pioneered the concept of preventative maintenance programs – allowing businesses to properly budget for IT expenditures while focusing on what it takes to prevent your computers and network from having problems in the first place. Through innovative technology and proper planning, his clients simply don't experience the down time – and if they do, it's minimal. Willie is also a state certified Firefighter and a volunteer fireman in Calvert City, KY. He serves on the board of the Jackson Purchase Firefighters Association and also serves his community as a member of the Calvert City Zoning Board of Adjustments. He is also the father to Brooke, and a fur baby, Jenni Sue, who occupy all of his free time. Besides IT services, Willie has multitudes of real world management experience, including serving as General Manager of the largest radio station licensed in the state of Illinois. This multi-industry experience gives him a unique perspective to not only address clients IT and technology issues, but also to work with those clients to use technology to better automate and manage their business.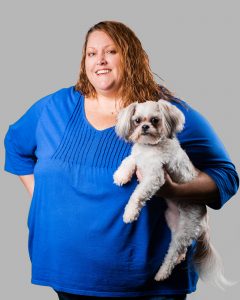 Kristy Kerns
General Manager/Co-owner
Kristy brings years of management experience to the heart of the SmartPath Technology organization. Kristy has a widely varied background of professional know-how to solve any problem. This has made her an asset to the business and Willie. Kristy builds on her skill from being a prime time Top 40 radio disk jockey on Electric 96.9, increasing her understanding of public relations and marketing experience. Kristy's tenure as a licensed insurance adjuster in 29 states provides background methodical detail oriented processes, and her involvement in retail and fast food management has proven to provide Kristy with an understanding of what the consumer wants. Kristy's proficiency in the office keeps all the parts of the business running smoothly. Kristy spends every spare minute not working, running Brooke and her friends around, playing with the family fur babies, volunteering as an officer of The Central Elementary PTO, or doing some extreme couponing.
Charlie Stevenson
Operations COO
Charlie grew up working on a chicken farm ever since his young preteen years. At around 17 he got into building computers and computer gaming. That's where de developed his love for Tech. He wanted to make a career out of it, so he went into Management at Sam's Club. Where he worked as the Electronic/Photo Lab Manager. His love for people and Electronics took him to Best Buy/Geek Squad in 2004. There he experienced it all and really excelled as an Operations Manager. Using the set of skills, he had acquired through almost 17 years in retail management. In 2014 he went to work for an Industrial Laundry whereas the District Manager he took care of operations and numerous hospitals in 4 states. When he isn't working, he is coaching Baseball, Basketball or taking his little girl to gymnastics. He and his Wife Audrey stay busy with their 3 children Brody (11) Skylar (10) and Myla (3).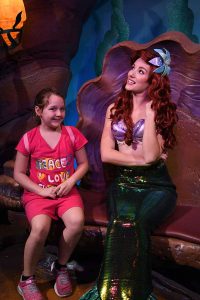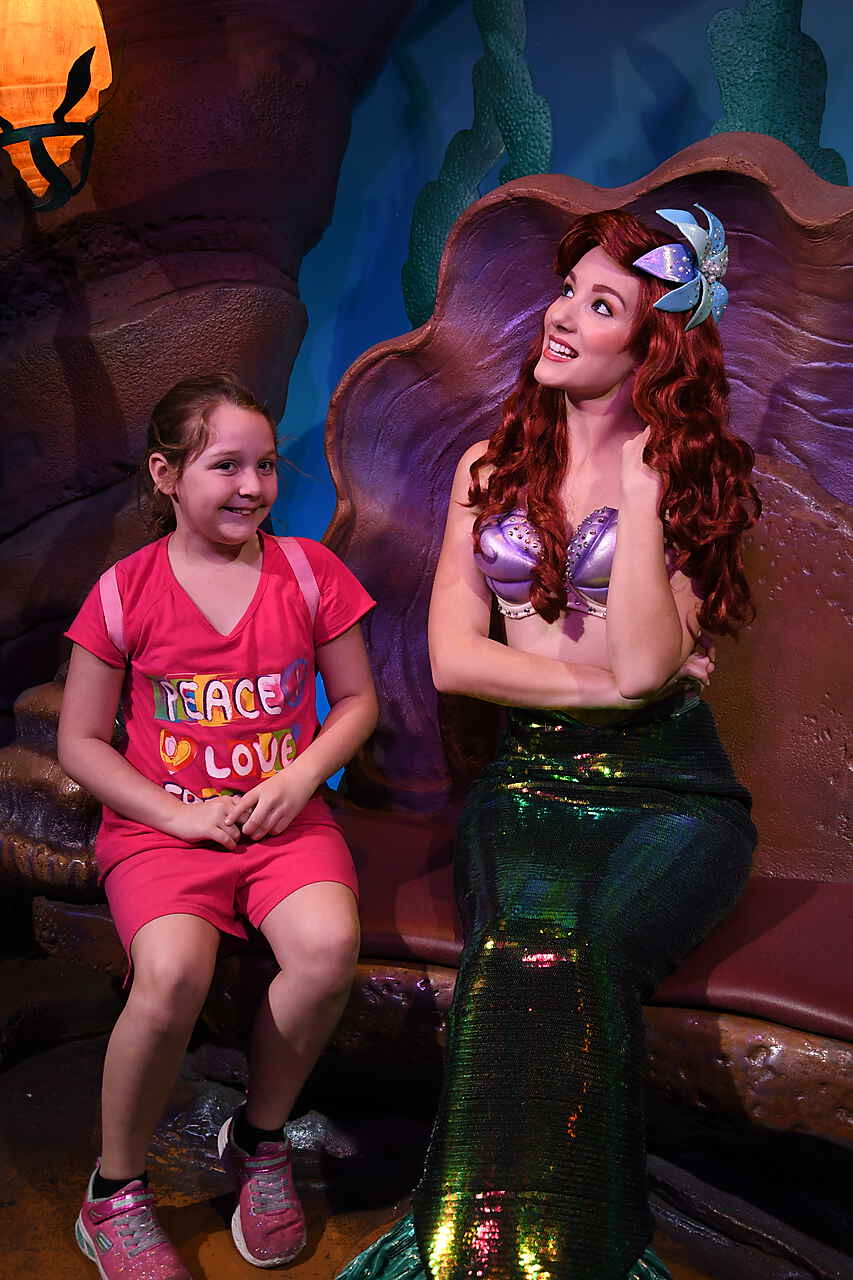 Brooke Kerns
Candy Monitor
Brooke is a lively little girl, who has a heart of gold. She has such an innocence about her, that makes it easy for her to rule the roost. When Brooke comes in the office, she gives everyone a smile and says "Hello", in a way that only kids can do. Brooke has two very important jobs that she performs for SmartPath Technologies. The most important of the two, is that she keeps her Mommy & Daddy (Kristy & Willie) grounded. She helps them see that no matter what is going on, that a smile and "I love you" from her makes all their worries and troubles disappear. Her second job is to monitor the candy dish, making sure that it stays full with fresh candy (or half empty after she leaves the building). Her favorite is pink bubble gum flavored.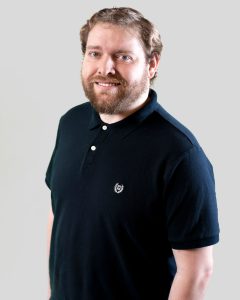 Justin Fowler
Dispatch Coordinator
Justin has a love to technology and computers that started from an early age. Taking apart computers and learning how they work helped to start his interest and love for IT. In 2010, he started at GeekSquad and quickly learned that Customer Service is just as important as the Technical Troubleshooting. In his free time, he enjoys reading as well as playing video games. Justin started his career with SmartPath in April of 2020 taking on Dispatch where he works with Clients that call in as well as setting up Service Calls and assigning tickets that come in to make sure that everyone is taken care of in a timely manner.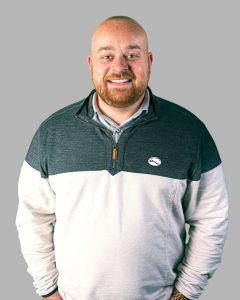 Evan Burrow
Client Success Specialist
Evan was born and raised in Western Kentucky and spent his first 18 years living in Paducah. From a young age he was fascinated with aviation and mechanics. Just after his 18th birthday he joined the United States Army and began training to be a Crew Chief on the Boeing Blackhawk Helicopter. As a Crew Chief he was responsible for the maintenance of the aircraft, while on the ground, and was a crew member when his aircraft was called out for missions. While in the Army he was stationed in Fort Benning GA., Fort Eustice VA., and Fort Knox KY. After serving 8 years in the Army Evan left the service as a Non-Commissioned Officer. His leadership and management skills were cultivated during this time and upon returning to Paducah he acquired Purchase Area Door Company. Evan operated his company for 3 years before taking a job as a store manager for a large furniture company in Louisville KY. He remained in Louisville until the COVID-19 pandemic put the country into lockdown. It was at this point that he decided to go back to college to pursue a bachelor's degree. Finally, he applied for the Account Manager position with SmartPath Technologies and was hired on in early 2022. In his spare time Evan is a hobbyist woodworker and is the self-proclaimed "family mechanic." He says that it is not uncommon to get a call from a friend or family member to come and fix their vehicle in a pinch. If it has nuts, bolts, or splinters, Evan loves messing with it! He also loves developing technology solutions that help SmartPath clients use technology to be more productive and more profitable. Got a problem that you need help with? Call Evan!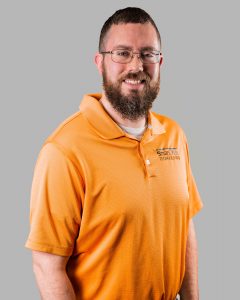 Aaron Kunkel
Lead Technician
Aaron is the Lead Technician at SmartPath Technologies. He graduated from Murray State University in 2003 with a Bachelor's degree in Elementary Education, and soon after began pursuing a career in technology. He has formally worked in IT since 2008, and joined the SmartPath team in 2013. In his free time, he enjoys spending time with his wife, Amanda, and raising pet rabbits with the help of their dogs.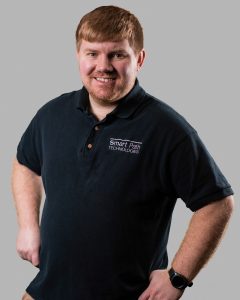 Josh Shepherd
IT Engineer
Josh is an Engineer at SmartPath Technologies. He is also an Engineer on the Brookport Fire Department. He has been working in IT since 2006 and has been working in Emergency Services since 2009. He holds multiple CompTIA and vendor certifications. He also has several FEMA certifications, along with search and rescue training. Previously, Josh held an Illinois EMT-FR license and volunteered as a medical first responder. In previous positions, Josh worked at a local utility in the cyber security department where his responsibility's included management of Windows and Linux systems, VOIP services, management of network resources, and security policies. Josh joined SmartPath in late 2013 where his current duties involve computer and network support, VOIP and Camera services, cloud related services such as Microsoft Azure, and hardware diagnostic and repair. In his spare time Josh likes hiking and working on electronic projects with tech such as Raspberry Pi's, 3D printers, and Arduino's. He also likes trying new tech in his home virtual lab to see how well they work in the field.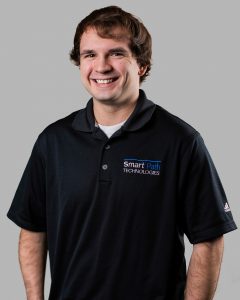 Brett Hill
IT Engineer
Brett began interning at Smartpath in late 2015. Senior year at Marshall County High School he became a Co-Op student and started working part-time. After graduating high school, he became a full-time technician. His main role at Smartpath is being the shop tech. He builds, upgrades, repairs, and sets up computers and equipment in his shop. Brett expands his knowledge of technology every day and plans to continue his career in IT. After work, he enjoys playing video games, shooting guns, and exploring Land Between the Lakes.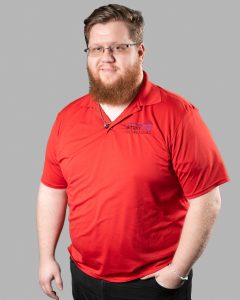 Matthew Shaw
IT Engineer
Matthew Shaw has worked in the computer field for most of his life. Working in Southern Illinois with his Father as a Computer Consultant during school he was able to get a feel for Customer Service as well as provide Technical Assistance with Customers. After completing College he took a position working as the IT Help Desk and Support for Rides Mass Transit in Southern Illinois. He worked with them for 10+ years improving servers, computers, and general IT support for internal users. He moved to Western Kentucky to start a life with his Fiance and advance his knowledge and IT Skills. He currently works as the Remote Management and Monitoring role within Smartpath.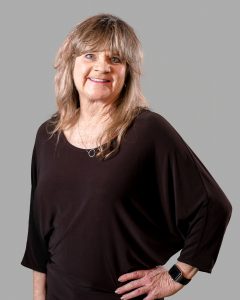 Terri Noles
Accounting
Terri came to work in April 2018 working part-time in the Accounting Department at SmartPath Technologies, Inc. Terri is an old face to some of us at SmartPath as she has used our IT Department to help with her(she) and her husband Alan's business, Rainbow Seamless Gutters. Previously, Terri sold advertising for local advertising media outlets for many years, has her license and has sold Property & Casualty, Life, and Health Insurances, and has several years of office management and Quickbooks experience. She is currently employed full time at WCBL Radio, a station of Freeland Broadcasting, Inc. as Traffic Manager.
Terri and husband Alan have a 20 year old daughter Allee who is currently enrolled at Western Kentucky University. They also have another member of their family, Toby, a 10 year old Yorkie. They love being outdoors and every chance possible, enjoy camping and boating on Kentucky Lake.

Paul Mosler
Infrastructure Management
Paul Mosler is originally from Buffalo, New York. He transplanted here when his father retired from owning an auto body repair shop for thirty years. Paul has worked throughout the Midwest as a welder and pipe fitter for the food and manufacturing industry, including chemical industry. With Paul's background it makes him an excellent resource for the heavy lifting required by infrastructure building and management services he provides at SmartPath. Paul manages our network cabling, infrastructure deployment, and security/surveillance system deployments. He enjoys small engine work and repairs mostly ATV's and dirt bikes. His first car, he dug two 60's model VW beetles out of a field at fifteen. He then put the best parts of the two together and fully restored one in a California custom style.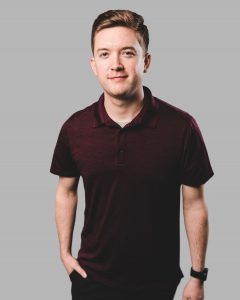 Landon Paley
NOC and Proactive Services Engineer
Landon graduated from Murray State University in 2018 with a Bachelors of Science in Business. He worked in a handful of customer service and sales positions during and after his college years, but yearned to work in the IT field. One of SmartPath's existing clients happened to mention how helpful Landon was servicing their copiers and office machines and that SmartPath needed to hire him....and here he is! Landon joined the SmartPath team in August of 2020 and has been working to further his IT knowledge and capabilities every day. His main role is as Remote Monitoring & Management Technician, but he also works often in the Helpdesk Technician role, working with customers directly to troubleshoot their computer problems in a timely fashion. In his free time Landon enjoys cooking, making music, and helping his girlfriend, Allison, create home decor, jewelry items, and graphic designs for her small business, Alliez Gems and Creations Landon uses his unique troubleshooting talent daily to make sure SmartPath client's networks are healthy, secure, and always available - the same talent that lets him solve a Rubics cube in under a minute (which also makes a great bar trick he says).