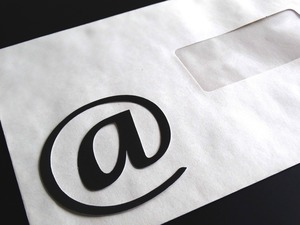 Let's face it—nurturing sales leads can be a tedious, unrewarding process. Wouldn't it be so pleasant if at least some of the process could be automated for you? That's the magic of something called a drip campaign. The emails always improve your company's standing with a potential client. They are helpful and relevant, and because you're not putting a lot of pressure on your "sales pipeline," there are less leaks (hence the campaign strategy's name). This sounds pretty amazing, especially since as a business owner, it's likely that you've got plenty of other things going on.
Specifically speaking, drip campaigns are automated email processes that slowly release a group of messages (and sometimes content or pieces of an e-book, for example) to improve top-of-mind awareness and relationships with your company so when it's time to sell, potential clients are more inclined to buy. Most drip campaigns are set to certain time intervals, and sometimes repeat themselves if they aren't touched before the end of the campaign.
What are the Benefits of Drip Campaigns?
The right information reaches your audience. Lots of the time, drip campaigns are initiated when someone signs up for something. For example, maybe you have a call-to-action on your website that has people sign up for free tips on how to make their internal security better. This could start the drip campaign, and the best part is that your potential customer asked for that information.
The information is relevant and nurturing for leads. Since the information is something that your audience can use and, in many cases, something that they asked for, when you send it out, you are watering your leads carefully and gently. Most of the time, this will bring more and more leads to your sales lead team that are ready to buy.
Everything is automated. One of the worst things about sending out emails and trying to get more leads is manually sending them to dozens, or even hundreds, of people. This is not usually worth the effort. Sending even some of the emails automatically can save your sales team a ton of time and effort. In addition, if someone replies to the email, your sales team can answer it—it doesn't have to be a closed campaign.
How Can I Make My Drip Campaign Effective?
Make sure your campaigns are targeted. Since your emails are now automated, you should make sure that they are the best, most effective emails possible. This means each segment should be precise and designed to hook in a part of your audience. The more you segment your messages, the more likely it is that people will like them.
Design for your audience. Your audience should be able to tell you how long they want emails, and they should be able to choose which content they like, and in which way they receive content (whether they want it in HTML or text, for example).
A/B/C/D/E and F testing. Your campaign's effectiveness will change over time, especially if your goals as a company change. Keep track of your metrics. Care about your click-throughs and bounces; they matter.
Overall, a good drip campaign is beneficial in many ways, and with the right practices, it and useful for your business for many years to come.